I've been attempting to reproduce something to represent the sealing tapes on the cardboard tubes the ammunition for the 75mm Pack Howitzers came in.
Here's a picture of my first attempt: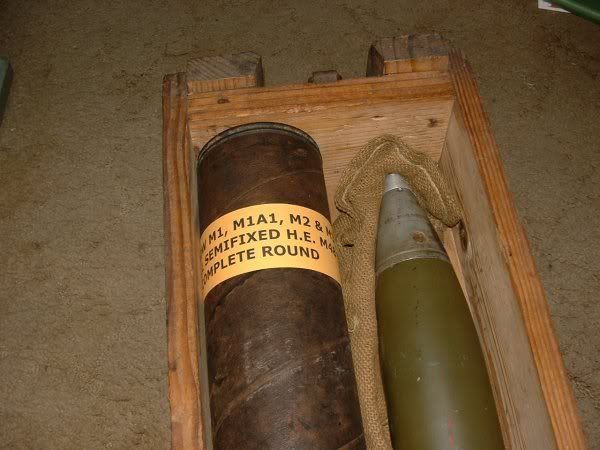 I've based it on the illustrations in the TM's for ammunition of the period, with a best-guess font. The strip in the photo is a simple paper strip to see how it looked, we'll probably go with a silk-screen print onto a matt self-adhesive film in the end.
Any thoughts on the matter would be greatly appreciated, as we have some 100 cloverleaf-fulls to mark up in a mixture of all four ammunition types.
I'll be working on the metal tags to go on the cloverleaf ends next.....
All the best,
Paul