Hello,
Im hoping that someone can tell me what this fuse is. It has the broad ordinance arrow so it British.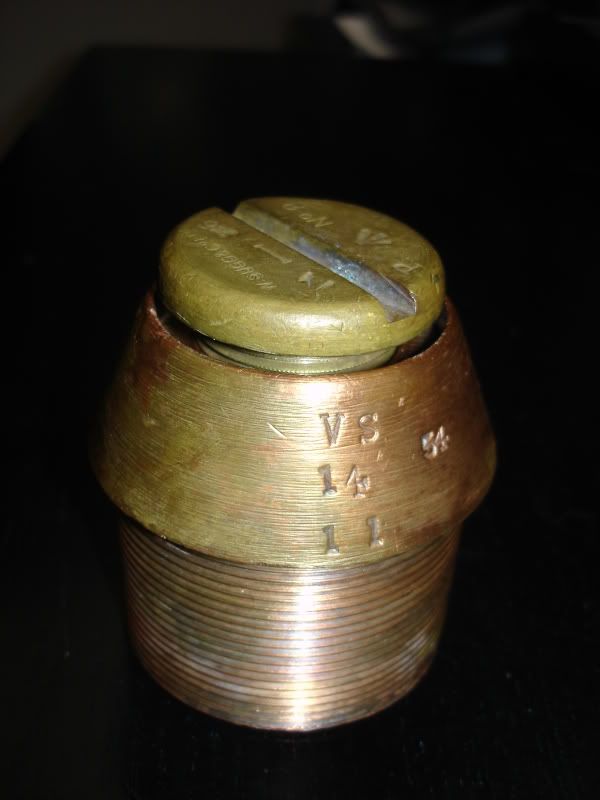 In case the markings are not clear the main body is stamped 'VS' '14' '1 1' '54' and underneath a small ordinance arrow and 'Pb'. The threaded insert (practise plug?) is stamped 'No 8' 'P' 'Z6' 'W.SUGG&CoLtd' and has the ordinance broad arrow.
Any help appricated!
Many Thanks
Justin